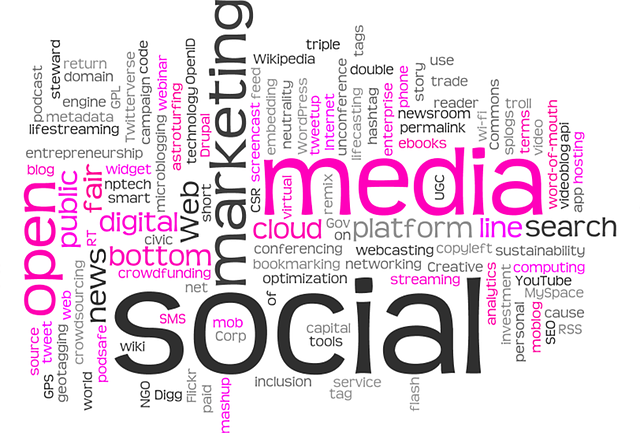 The Power of Social Media Marketing: Why You Need It
In the digital age, the power of social media cannot be overstated. With billions of people worldwide using platforms like Facebook, Instagram, X (formerly Twitter), LinkedIn etc., social media has become an integral part of our daily lives. We use them to keep in touch with friends and family, to stay up-to-date with the latest news and even market our products and services to a wider audience. In this blog post, we'll dive into the world of Social Media Marketing (SMM) and explore why it's so important to people and businesses today.
What is Social Media Marketing (SMM)?
Social Media Marketing (SMM) is a form of internet marketing that involves creating and sharing content on social media networks to achieve your marketing and branding goals. This can include activities like posting text and image updates, videos, and other content that drives audience engagement. Social Media Marketing (SMM) provides businesses with a way to engage with existing customers, reach new ones, and promote their desired culture, mission, or tone. It's also a powerful way to build brand awareness and visibility.
Why Do You Need SMM?
In the digital age, not having a social media presence is akin to not existing in the online world. Here are some reasons why you need SMM:
Increase Brand Awareness: Social media is one of the most cost-effective digital marketing methods used to increase awareness of your business. Implementing a social media strategy will dramatically increase your brand recognition.
More Inbound Traffic: Without using social media as part of your marketing strategy, you will struggle to reach anyone outside of your loyal customer base.
Improved Search Engine Rankings: While posting on social media might get your business some site traffic, more effort is required to see significant success. SEO is very important for achieving higher page rankings and obtaining traffic to your business website. More than 58% of marketers who've been using social media for one year or longer still see improved search engine rankings.
Higher Conversion Rates: With increased visibility, your business gains more opportunities for conversion. Every blog post, image, video, or comment may lead viewers to your company's website and increase traffic.
Better Customer Satisfaction: Social media is a networking and communication platform. Creating a voice for your company through these platforms is important in humanizing your company.
Improved Brand Loyalty: One of the main goals of almost every business is to develop a loyal customer base. Because customer satisfaction and brand loyalty often go hand in hand, it's important to communicate with consumers on a regular basis.
More Brand Authority: Customer satisfaction and brand loyalty both play a part in making your business more authoritative, but it all comes down to communication.
Cost-Effective: Social media marketing might be the most cost-efficient part of an advertising strategy.
Conclusion
In short, social media marketing is a powerful tool for businesses of all sizes to reach potential customers. It's a cost-effective way to achieve your business goals while building a community around your brand, increasing sales, and driving more traffic to your website.